[ad_1]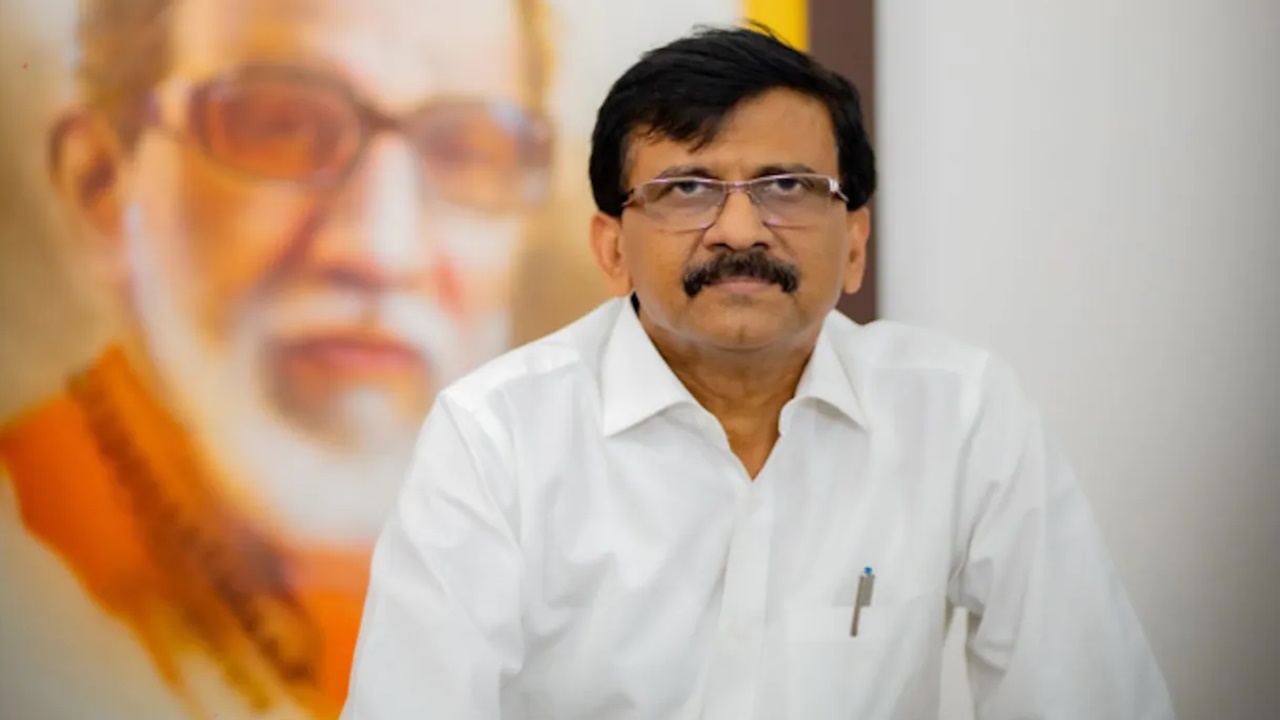 Sanjay Raut: Shiv Sena leader Sanjay Raut was detained by the Enforcement Directorate officials after hours of raids at his residence on Sunday in connection with the Patrachal land scam case in Mumbai. Earlier in the day too, ED conducted raids at Raut's residence. ED team along with CISF officials reached Raut's residence at around 7 am today. The ED officials questioned him regarding the investigation of the money laundering case related to the Rs 1,034 crore Patrachal land scam. He has already received ED notices twice.. He did not attend the hearing. When the ED asked him to come to the ED office on July 27, he said that he could not attend due to the Parliament meetings. In the background of these developments, ED conducted inspections at his house today.
Raut was questioned by the ED officials in the illegal money circulation case related to the Patrachal land scam. Sanjay Raut responded to the searches of Enforcement Directorate officials on Twitter. He alleged that he was being attacked as part of a political conspiracy. He did not do anything wrong. Shiv Sena will not leave under any circumstances. Even if I die.. I will not bow down to anyone. I have nothing to do with any scandal. I am saying this under oath on Balasaheb Thackeray. Balasaheb taught us how to fight. Will continue to fight for Shiv Sena," he tweeted.
On the other hand, BJP expressed anger over Raut's comments. MLA Ram Kadam asked why Raut is afraid of ED inquiry if he has not done anything wrong. When there was time to hold a press conference, why didn't the ED go ahead? Sanjay Raut was interrogated by ED officials for about 10 hours on July 1. Later summons were issued to appear for investigation two more times. But, he did not attend.
Regional Parties: JDU is number 1 among the 54 regional political parties in the country
In April, the ED provisionally attached assets worth Rs 11.15 crore belonging to Raut's wife Varsha Raut and two of his associates as part of the probe. The attached assets are in the form of land at Palghar, Safale (a town in Palghar), Padgha (in Thane district) owned by Sanjay Raut's aide, Praveen M Raut, former director of Guru Ashish Construction Pvt. The ED said in a statement that the attached properties include Varsha Raut's flat in Dadar, a suburb of Mumbai, as well as eight plots jointly owned by Varsha Raut and Sujith Patkar's wife Swapna Patkar at Kihim Beach in Alibaug. ED has already detained Raut's close friend Praveen Raut in connection with the Rs.1,034 crore Patrachal land scam case. He is currently in judicial custody.
.

[ad_2]

Source link