[ad_1]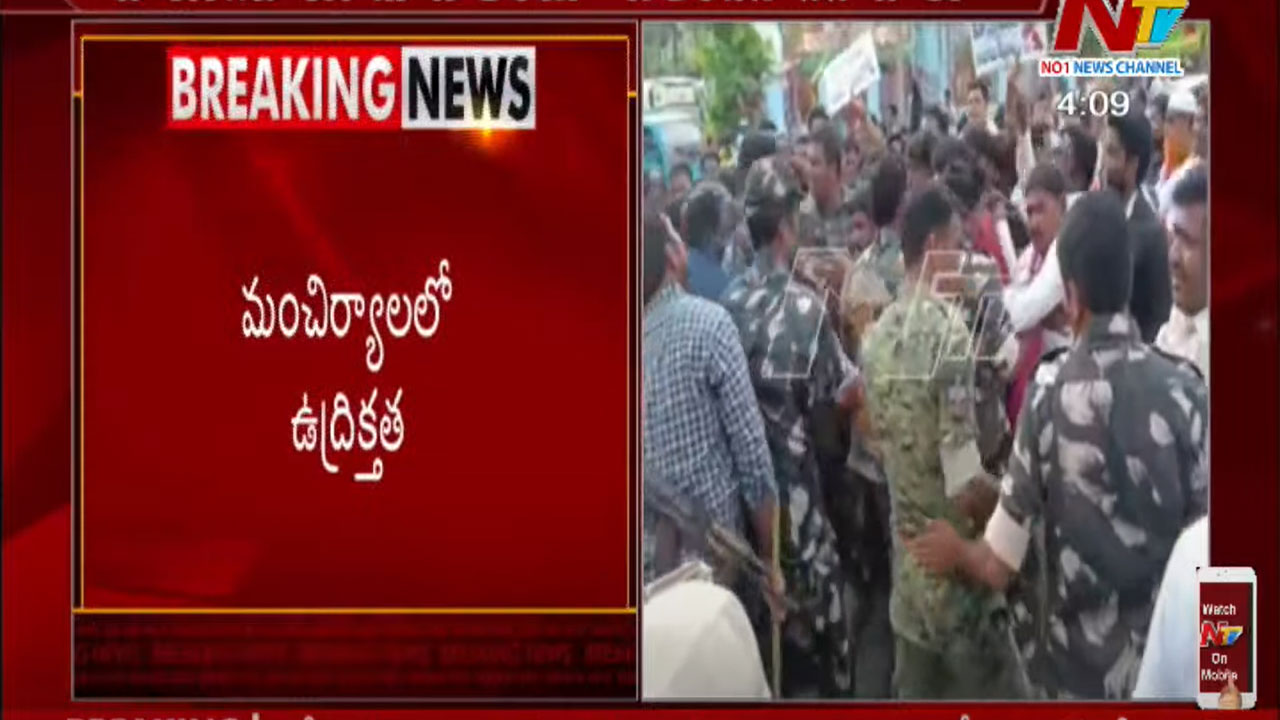 Clash between TRS and BJP parties in Mancherial district: There is intense tension in the center of Mancherial district. Clash took place between TRS and BJP leaders. Both the factions started shouting slogans at each other. Two party workers were beaten with sticks and sandals. A fight took place between the two groups. While the BJP is protesting to help the flood victims, the TRS party has protested against the increase in GST. BJP leaders raised slogans saying Manchyryala TRS MLA Diwakar Rao go back. In response to this, TRS workers raised slogans saying 'Bye Bye Modi'. While TRS is protesting against the increase in GST, BJP has demanded to help the flood victims first.
Read Also: Kishan Reddy: TRS allegations to mislead people..
Rescue workers participating in flood relief programs and the police tried to separate the two groups, but the activists of both the parties did not stop the clash. On Wednesday, the BJP started a protest to help the flood victims at IB Square in Manchyryala district headquarters. Similarly, TRS leaders and workers have also called for agitations as per the call given by the TRS leadership on the GST hiked by the Centre. The controversy started when TRS leaders and activists reached IB Square as a rally. There was a rift between the two groups and they shouted slogans. Leaders of both the parties also seem to have committed acts of incitement. It seems that the workers of both the parties were injured in this process. It seems that the woman leader of BJP fell down in the clash and got injured.
.

[ad_2]

Source link